Top Stories: Education Board Approves 'Ethnic Studies' Mexican-American Course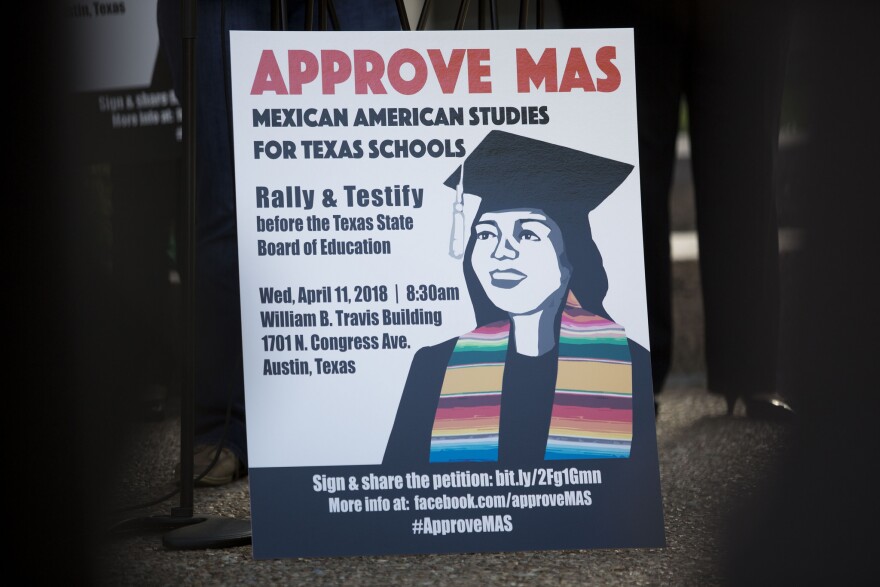 The top local stories this evening from KERA News:
The State Board of Education gave preliminary approval on Wednesday to creating statewide academic standards for a Mexican-American studies high school course. But only after changing the name to "ethnic studies," which conservatives argued is less divisive.
In Austin, KUT's Claire McInerny reports.
Other stories this evening:
While Dallas and other finalists wait to find out which city Amazon will select for its second headquarters, universities across North Texas are considering how they can help the regional economy.
There have been 45 presidents of the United States and all of them have been men. Jennifer Palmieri worked on the campaign for the woman who came closest to becoming commander-in-chief, and today on Think, she talked with Krys Boyd about what Hillary Clinton was up against as a woman running for office.
Twice in the last few months, the Fort Worth police has done something police departments typically don't do, they decided to release bodycam footage of controversial arrests. The most recent video showed officers forcefully restraining a young black man and punching him. As KERA's Christopher Connelly reports, experts say body-worn cameras are still an emerging technology, and they raise some thorny issues about what the public is allowed to see.
You can listen to North Texas stories weekdays at 8:22 a.m. and 6:20 p.m. on KERA 90.1 FM.