Megachurch Pastor T.D. Jakes Launches New Nonprofit To Support STEAM Education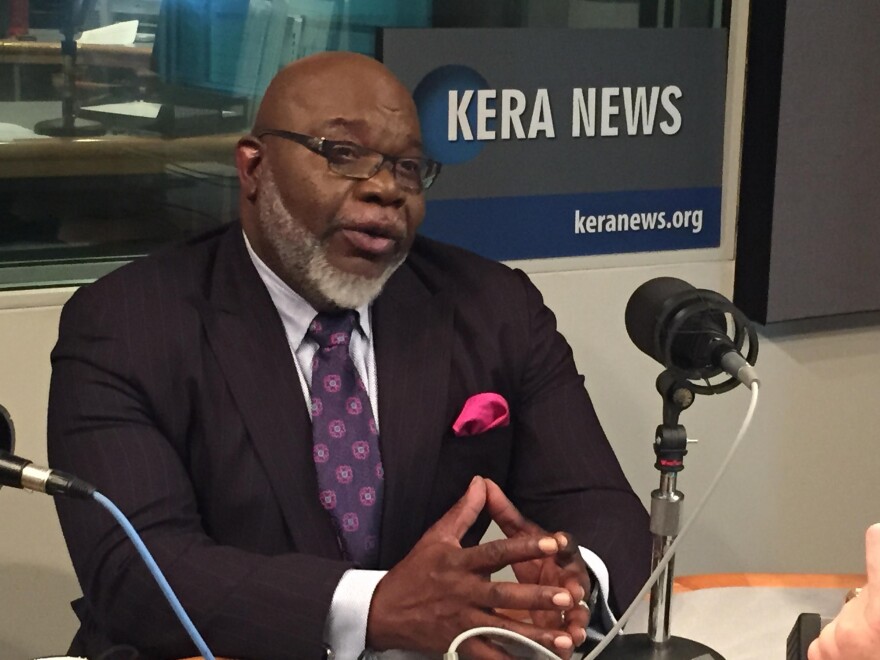 Dallas-based megachurch pastor T.D. Jakes envisions a city with affordable housing and a more diverse and inclusive workforce. He plans to make this happen with the launch of his new nonprofit, the T.D. Jakes Foundation.
"I started the foundation, first of all, because I recognize that whoever succeeds me as the pastor of the church may not care about the community issues that I care about," he said in a CBS interview. "So, I wanted to sequester them into the foundation so that I would have a legacy and continuation, and so that we could really focus on making a difference."
https://www.youtube.com/watch?v=qnMyZwJWkgY
Jakes said the foundation plans to raise $100,000 for education and job training in the STEAM fields — science, technology, engineering, arts and mathematics. The initiative will include programs like STEAMLife, a hands-on summer program for children 5 to 16. The foundation will also create Dream Centers where people can access services like financial literacy education and apprenticeships.
"I want to connect the service providers with the people in need because I have one foot in the corporate world and one foot in the community, in a very unique way," he told CBS.
Women who work in the computer industry have declined from 32% to 25% since 1990, according to Pew Research Center. African American and Latino workers make up roughly 29% of the workforce, but represent roughly 16% of advanced manufacturing and 12% of the engineering field.
Jakes said he wants to connect major companies with a more diverse talent pool, but he also wants to focus on creating more affordable housing in the city for the working class. The median list price of a home in Dallas has doubled in the past decade, according to Zillow.
"Imagine being a police officer or a nurse who is serving a city you can't afford to live in," he said. "We have to fix that and bring the price of living down for the workforce people in our cities and so they can make a good wage and not drive an hour and a half to get home."
Jakes has been a faith leader for 36 years and is senior pastor at The Potter's House, a Dallas-based megachurch with a congregation of 30,000. Jakes has an international following with millions who watch his online sermons and millions of followers on social media. He has also advised former presidents Barack Obama, Bill Clinton and George W. Bush.
Hattie Hill will be president and CEO of the foundation. She was formerly the president and CEO at Women's Foodservice Forum and founder and CEO of Hattie Hill Enterprises. She is also a member of the Dallas Chamber's board of directors.
"Dallas is a better city when it's a more inclusive city, so the timing is right to do this," Hill said in an interview with The Dallas Morning News.
In an interview with The Dallas Morning News, Jakes said advances in artificial intelligence and technology will deepen unemployment disparities between whites and Hispanic and black communities. He said he plans to counter the trend by encouraging people of color to enter the STEAM fields, which Jakes said will lower violence in cities like Dallas.
In 2019, Dallas experienced its most violent year in over a decade with over 200 murders.
"If you have to go to work in the morning, you're not hanging out on the streets at night with a gun," Jakes said. "So many problems we have — whether we want to admit it or not — come back to the lack of opportunity. There's a feeling of hopelessness and despair that exists in the underserved areas."