Home Depot Employee Leaves Hospital Two Weeks After Being Shot By Shoplifting Suspect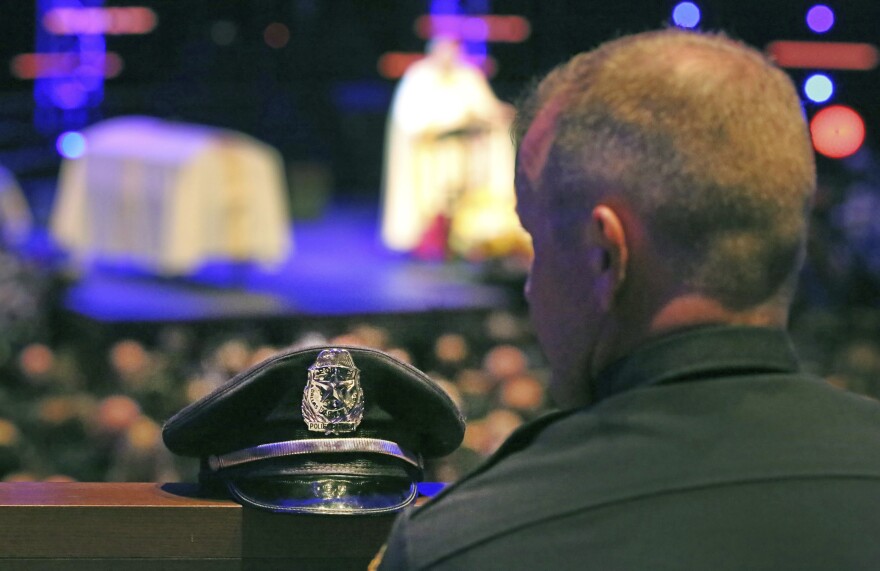 A Home Depot worker who was shot while confronting a shoplifting suspect is out of the hospital nearly two weeks after gunfire that left one Dallas police officer dead and another critically hurt.
Scott Painter, an employee at a store in Northeast Dallas, was discharged Monday. All three victims were shot April 24.
Home Depot spokesman Stephen Holmes on Tuesday confirmed Painter left the hospital but declined to release further medical details. Holmes expressed gratitude from the Atlanta-based company, for support from the community and Home Depot associates since the shootings.
WFAA's Rebecca Lopez shared photos of him before and after his release.
Loss prevention officer, Scott Painter was released from the hospital today. He was shot 3 times during the Home Depot shooting last month. His family says faith got him through this. pic.twitter.com/cuDfF0Kgpo

— Rebecca Lopez (@rlopezwfaa) May 7, 2018
Scott Painter after being released from hospital. He was shot 3 times in Home Depot shooting. His family says his survival and recovery is a miracle. @wfaa pic.twitter.com/lJ9IJajK99

— Rebecca Lopez (@rlopezwfaa) May 7, 2018
Dallas Police Officer Rogelio Santander, 27, died April 25. His funeral was last week. A police spokesman says Officer Crystal Almeida, 26, remains hospitalized but is improving.
The Dallas Police Association's Assist the Officer Foundation is raising money to help the families of the officers.
The suspect, Armando Luis Juarez, was arrested after an hour-long manhunt and jailed on charges including capital murder, aggravated assault and theft. He's being held in the Dallas County Jail on $4.1 million bail.
The Associated Press contributed to this report.