'Cite And Release' For Dallas Residents Caught With Less Than 4 Ounces Of Pot Takes Effect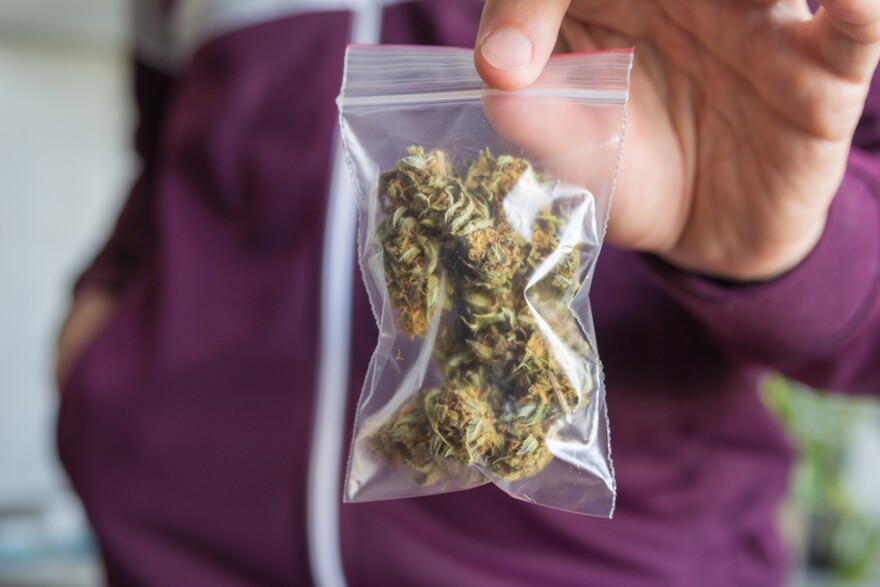 Five stories that have North Texas talking: Cite and release program begins in Dallas; Tillerson could be replaced; English is no longer the official language of Farmers Branch; and more.
Just to be clear, marijuana is still illegal in Texas.
But, a new program known as "cite and release" gives Dallas police the option to give someone possessing less than 4 ounces of marijuana a citation to appear in court and then let him or her go, instead of taking the accused to jail. The new program takes effect Friday.
Dallas Police Department Assistant Chief Gary Tittle sees it as an opportunity for taxpayers to save money and for police to save time and pursue more serious crimes.
"It's a huge number who will be eligible for cite and release. In 2016 alone, 432 individuals would have been eligible for cite and release," he said.
Tittle and other city officials held a public informational session this week to answer questions about the new program, which only applies to residents inside the city of Dallas.
The word citation might sound like a ticket, but it's not. Dallas County Assistant District Attorney Ellyce Lindberg explained after the forum.
"It's not a ticket; it's the same criminal office. We're just making it easier and better for the person who is caught, that they don't have to go to jail that night or that day and potentially have to have their car impounded, potentially lose their job or be late for their job or be late to pick up their kids for daycare, for their job or whatever the situation is," she said.
Again, the policy is not a decriminalization of marijuana. The officer will still conduct an investigation, get information and fingerprints and give instructions about where and when to appear in court.
And there are caveats: To be eligible, the person has to be a resident of Dallas County with no other convictions or outstanding warrants and have a valid Texas state ID or driver's license. The offense also can't take place in drug-free zones, like schools.
City Council approved creating a program in April. Similar programs are in place in Houston and Austin.
KERA's Lauren Silverman contributed to this report.
Some links have a pay wall or require a subscription.
The High Five is KERA's daily roundup of stories from Dallas-Fort Worth and across the state. Explore our archives here. And sign up for our weekly email for the North Texas news you need to know.