Dallas may ban city contracts with organizations connected to Russia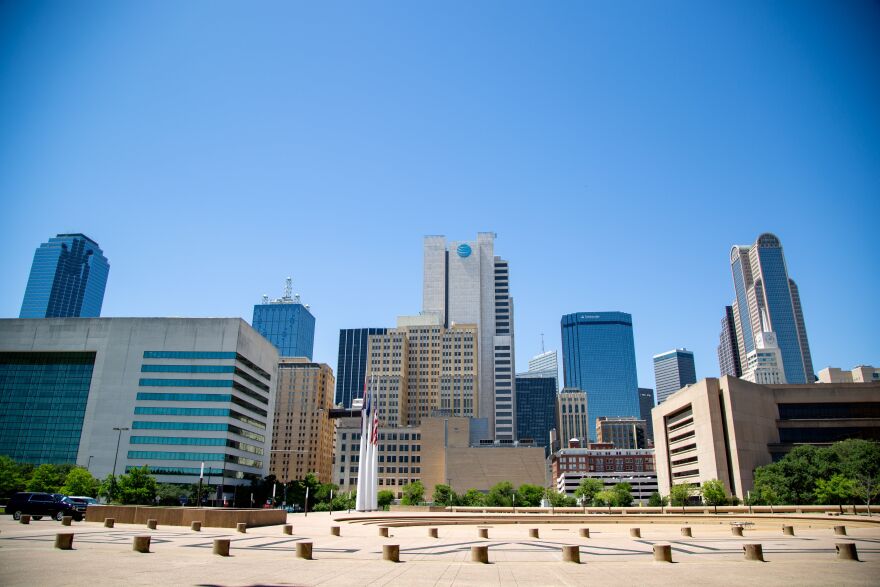 Dallas city council members may ban city contracts with groups connected to the Russian regime.
The proposed resolution by Mayor Eric Johnson comes amid Russia's invasion of Ukraine.
He said he wants to show the city's solidarity with the Ukrainian people. Last week, he asked downtown building owners to show their support by lighting up their buildings in the colors of the Ukrainian flag, turning the city's skyline blue and yellow.
The resolution would encourage the city's international business, civic, and philanthropic communities "to support the Ukrainian people in all possible ways in their fight to retain their freedom."
The resolution also would support the coalition of nations imposing sanctions on Russia.
The council will take a vote next Wednesday.
KERA News is made possible through the generosity of our members. If you find this reporting valuable, consider making a tax-deductible gift today. Thank you.
Got a tip? Alejandra Martinez is a Report For America corps member for KERA News. Email Alejandra at amartinez@kera.org. You can follow Alejandra on Twitter @alereports.