Dallas names workforce czar to improve job opportunities for Black and Latino residents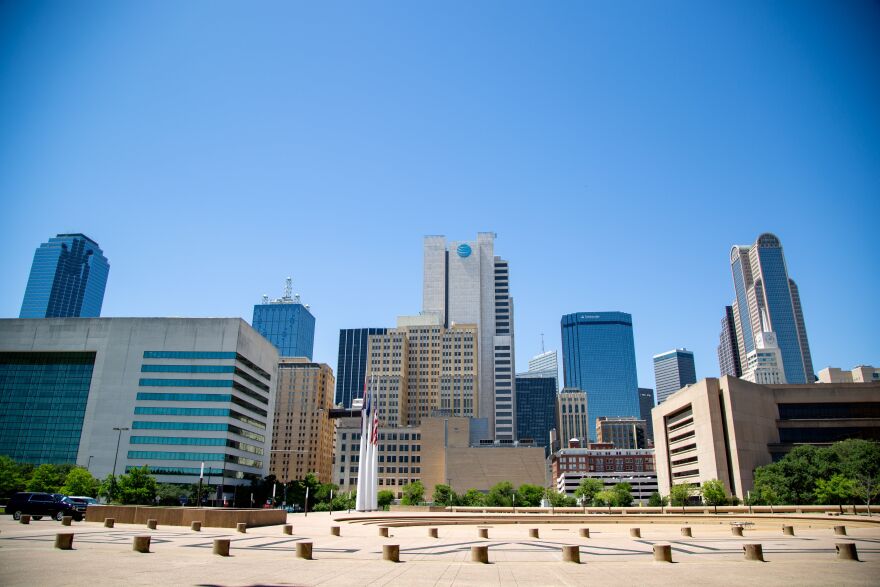 Lynn McBee will lead the effort to help Black and Latino residents find high-skilled jobs.
Dallas Mayor Eric Johnson on Monday named Lynn Mcbee as its new Workforce Czar to carry out the city's plan to get more residents employed with high-skill jobs. The initiative will focus on southern Dallas.
McBee is the CEO of the Young Women's Preparatory Network and a former candidate in Dallas' 2019 mayoral race.
Her hiring is the first of several recommendations in a recent report that put forth ways to fix racial disparities in the city's workforce, which persist despite job growth around the metroplex.
The report, which was released in November, highlighted the need for Black and Latino residents to learn new skills to help them succeed in the growing job market. It set a goal for Dallas residents to be able to find work that pays a sustainable living wage or at least $42,000 per year.
McBee will be responsible for carrying out the plan outlined in the report.
"We got a lot of entities out there working on workforce development. What we don't have is the coordination," said Johnson at a press conference Monday. "Those conversations haven't happened to the extent that they need to. That's one of the things that report found. We address that today."
Johnson has previously said in his State of the City address that job training and skill development is key to fostering a diverse economy. He emphasized southern Dallas as the part of the city that the plan prioritizes.
At the announcement, McBee said she plans to focus on helping working age adults find better paying jobs.
"Many of our neighbors in this group go to work every day feeling trapped in jobs that don't pay a living wage, and have no room for growth or advancement," said McBee. "We know for sure that if we don't intervene now, many of the jobs that they hold will become obsolete, or be eliminated by automation."
McBee said her plan is to address equity issues that have plagued the city as a step forward to eliminating racial disparities while also ending systemic cycles of poverty.
Johnson said the next step in the plan is to come up with a formal agreement between organizations that will help improve workforce development.
Got a tip? Email Pablo Arauz Peña at parauzpena@kera.org
KERA News is made possible through the generosity of our members. If you find this reporting valuable, consider making a tax-deductible gift today. Thank you.