Dallas plans to grow the Black and Latino workforce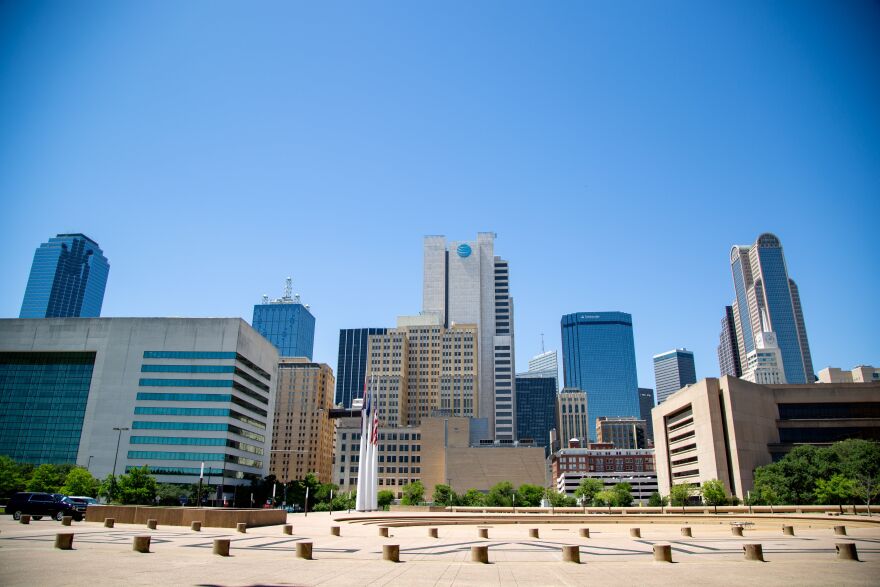 The COVID pandemic didn't stop job growth in the Dallas-Fort Worth area. But Black and Latino residents are getting left behind — and the City of Dallas wants to change that.
A new report, Upskilling Dallas: How to Modernize the City's Workforce for the Jobs of Tomorrow, outlines ways to sustain and foster a diverse workforce.
The Dallas-Fort Worth area gained the most jobs out of the largest 100 metro areas in the country, according to data from the Federal Reserve Bank of New York. But Texas unemployment rates continue to show racial disparities.
"To truly build for our city's future, and specifically the future of southern Dallas, we have to think about the people who can fill jobs -- the people who already call our city home," Dallas Mayor Eric Johnson said late last month when he announced the report would be forthcoming.
Johnson called the workforce report a "roadmap" for helping its Black and Latino residents learn skills to help them succeed in the growing job market.
The report made four recommendations:

Creating a new tool that will point Dallas residents to jobs.
Offering more training programs.
Working with existing workforce development groups.
Appointing someone who will implement the report's recommendations.
Johnson said workforce development is key to fostering a diverse economy.
"Workforce development is one of the most important and least discussed issues of our time. We are going to start talking a lot more about it here," he said.
Funds from the American Rescue Plan Act will be used to carry out the new programs.
Got a tip? Alejandra Martinez is a Report For America corps member for KERA News. Email Alejandra at amartinez@kera.org. You can follow Alejandra on Twitter @alereports.
KERA News is made possible through the generosity of our members. If you find this reporting valuable, consider making a tax-deductible gift today. Thank you.