Former Dallas County Schools Board President Pleads Guilty To Tax Evasion
Updated, 11:53 a.m.
Former Dallas County Schools Board President Larry Duncan, 72, has pleaded guilty to one count of tax evasion.
According to court filings Monday, Duncan pleaded guilty to the federal charge in connection with the bribery scandal that brought down the troubled school bus agency last year.
Under Duncan's leadership, Dallas County Schools partnered with Force Multiplier Solutions, a technology company that puts cameras on school buses. According to plea papers, Duncan took $245,000 in campaign contributions between 2012 and 2016 from Robert Leonard, president of Force Multiplier Solutions, and spent most of it — almost $185,000 — on personal expenses.
"Instead of putting Mr. Leonard's money toward legitimate campaign expenses associated with his re-election bid, Mr. Duncan admits he used the money for personal gain, essentially treating his campaign account like his own personal bank account," U.S. Attorney Erin Nealy Cox said. "He took out cash withdrawals, passed on money to his wife, even used funds for car-related expenses."
Duncan then failed to disclose the money he diverted from the campaign on his tax returns, hiding the income from the IRS, according to the U.S. Attorney's Office for the Northern District of Texas.
In exchange for his guilty plea, Duncan could face up to a year in federal prison. He agreed to reimburse the government for its tax loss.
Duncan resigned from his board position a year ago.
The investigation into Dallas County Schools, conducted by the FBI and IRS, has resulted in five convictions so far.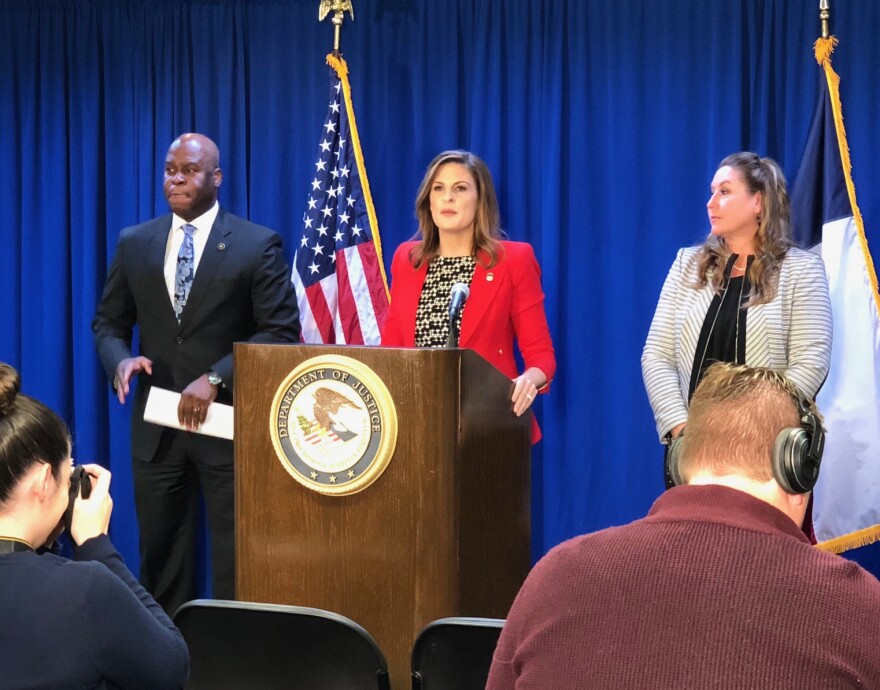 Leonard and former Mayor Pro Tem Dwaine Caraway pleaded guilty in August to conspiracy to commit honest services wire fraud. The investigation revealed that Leonard had funneled over $3 million in bribes to Caraway and former Dallas County Schools Superintendent Rick Sorrells.
Sorrells pleaded guilty in April to conspiracy to commit honest services wire fraud. Slater Swartwood, a Louisiana real estate consultant who operated the shell companies used to conceal the bribes, admitted last December to conspiring to launder money.
Dallas County Schools collected property taxes to fund its fleet of around 2,000 buses that transported students in the Dallas school district and others across North Texas.
Voters decided to dissolve the agency, approximately $103 million in debt, last November.