Mike Pence To Campaign For Ted Cruz, Pete Sessions In Dallas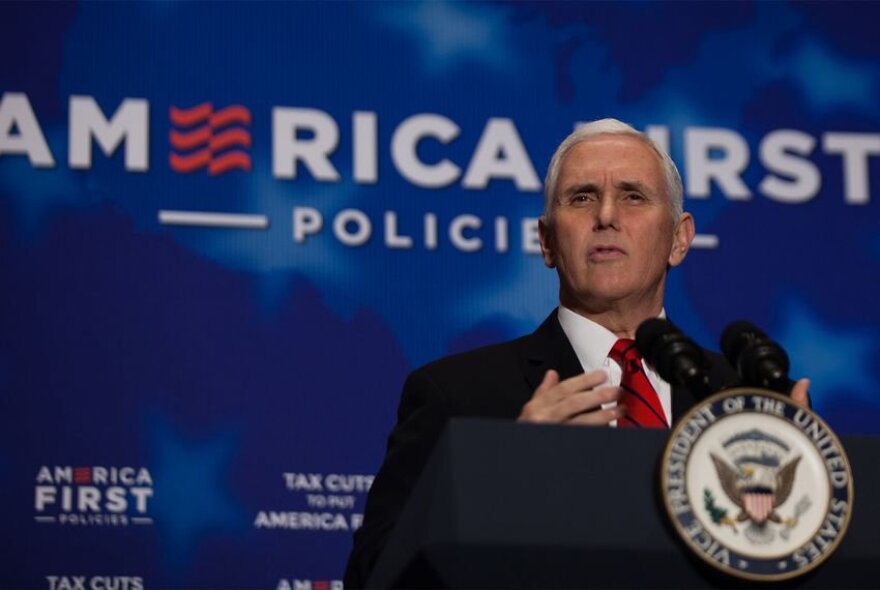 Vice President Mike Pence is visiting Dallas on Monday to campaign for U.S. Sen. Ted Cruz and U.S. Rep. Pete Sessions, according to a White House official.
Additional details were not immediately known. The official said Pence would attend a "political event" for Sessions and Cruz before heading to Missouri later that day.
Cruz and Sessions are in two of the state's most competitive federal races this fall. Cruz is being challenged by U.S. Rep. Beto O'Rourke, D-El Paso, while Sessions faces Democrat Colin Allred, a civil rights attorney and former NFL player.
Pence is the latest big name to come to Cruz's aid against O'Rourke. Donald Trump Jr., the president's son, is set to campaign with Cruz on Wednesday in Wichita Falls and Conroe, and the president himself has said he will come to the state this month to hold a Cruz rally.
Similarly, Pence joins a lineup of GOP heavyweights who have already hit the campaign trail for Sessions, including House Speaker Paul Ryan and former President George W. Bush, who lives in Dallas. Trump endorsed Sessions for re-election last month.
Pence has been expected to visit Sessions' district sometime before Election Day. Last month, a political adviser to the vice president, Corey Lewandowski, called the Sessions contest the "No. 1 race for us in Texas right now" and said Pence would be making a trip to TX-32.
Pence last visited Texas in August, a trip that included a fundraiser for another endangered congressman, Houston U.S. Rep. John Culberson.