Live Updates: Greg Abbott wins reelection
Polls are closed in North Texas for the 2022 midterms. KERA News has live updates.
LIVE RESULTS | State, local and congressional races
10:20 p.m. CT
Republican Gov. Greg Abbott was reelected Tuesday night, according to a race call by The Associated Press, in what was the most competitive race of his political career.
8:44 p.m. CT
Polls are closed across the state of Texas, but the counting continues.
In Tarrant County, early voting results for county judge show Republican Tim O'Hare ahead of his opponent, Democrat Deborah Peoples. In the race for Tarrant County District Attorney, Republican Phil Sorrells is ahead of Democrat Tiffany Burks.
Meanwhile, in Dallas, County Judge Clay Jenkins sounded confident in a call with reporters after polls closed. With early voting results rolling in, Jenkins held a decisive lead over opponent Lauren Davis.
"For those of you who voted for my opponent or chose not to vote at all in the election or maybe you weren't eligible to vote for whatever reason – you're too young or for whatever reason – I want you to know that I'm as committed to serving you an representing you as I am for my most ardent supporter," Jenkins said Tuesday night.
---
7:35 p.m. CT
The Associated Press has called the race for Texas' 30th Congressional District. Democrat Jasmine Crockett beat her challenger Republican James Rogers.
Crockett replaces Eddie Bernice Johnson, who has represented the area — which spans from Love Field to the north to downtown Dallas and most of south Dallas County — for three decades.
---
7:08 p.m. CT
Polls have now closed in North Texas — but if you're still in line, you can still vote. Texas law states that anyone already in line after the polls close is legally allowed to vote.
Polls are still open in some parts of Texas, however. El Paso and Hudspeth counties are on Mountain time, and will close at 8 p.m. CT. Two other counties that faced opening delays Tuesday morning — Harris County and Bell County — will also close at 8 p.m.
Even when results do start coming in, many races will be too close to call, as the Texas Tribune reports:
But if a race is especially tight, it's possible we won't know the winner on election night. In fact, it's a guarantee that all votes won't be counted by the end of Nov. 8. In Texas, absentee voters can send their ballots on Election Day, as long as their ballots are postmarked by 7 p.m. and received by the county election office by 5 p.m. the next day. Completed ballots from overseas military voters are accepted if they're received up to five days after Election Day. Usually that doesn't matter, because the number of ballots we're talking about is relatively small — not enough to flip the election. But if a race is close enough, it might make a difference.
---
5:35 p.m. CT
Wait times at North Texas polling places have been have largely been manageable throughout the day, with most less than 30 minutes. That could change now that the work day is over, according to Lee Henderson, an election judge in Fort Worth.
Henderson, who worked at the Connell Baptist Church polling location in Fort Worth's Arlington Heights, said they'd already seen more than 400 people pass through as of 4 p.m. — and they're bracing for more.
"It doesn't feel quite like the 'final stretch' yet," Henderson told KERA. "Once people get off work, it's going to be a whole other surge of voters, and it's going to feel like two hours in one hour packed together."
The Connell Baptist location started strong, with about 30 voters waiting when polls opened at 7 a.m., with a line of people waiting to vote in the first hour, Henderson said.
A lot of his work has been about educating voters — things like showing people how to use the machines, explaining the correct forms of identification, and helping those who need a provisional ballot. Voters who forget their ID can cast a provisional ballot, but it would only be counted if the voter provides a valid form of ID within six days.
"We're here to help people vote," Henderson said.
---
1:24 p.m. CT
Elizabeth Garcia, a third-year music student at the University of North Texas in Denton, said the importance of this election hit like a wave Monday night.
"Oh my gosh, I didn't know how much the election was impacting me until, like, yesterday, when all my family members were discussing it and talking about it," Garcia said.
Denton has a large student population, with just under 60,000 students enrolled across two universities: about 44,500 at UNT, and about 15,000 more at Texas Woman's University. Students make up a huge share of the city's 148,000 residents.
As the polls opened, a few people trickled into the UNT polling place at the Gateway Center. Garcia was among the first people to cast their ballots Tuesday morning. They voted for Democrat Beto O'Rourke and gave reasons both policy-based and personal: fixing the state power grid, expanding health care for people with PTSD and overturning the state's abortion ban.
But they also zeroed in on one key measure: marijuana legalization.
Texas legalized hemp and CBD in 2019, but THC — the chemical in the cannabis plant that gets you high — is still illegal. O'Rourke said he would push to change that.
Denton voters like Garcia also will weigh in on a marijuana decriminalization measure. Under Proposition B, the drug would still not be legalized — a move that can only be made at the state level — but the ordinance aims to eliminate citations and arrests for misdemeanor marijuana possession in most cases.
Supporters say it would also stop Denton police from using the smell of pot as probable cause in a vehicle or home search and would end citations for drug paraphernalia.
Garcia said that would go a long way to helping her grandmother, who is dealing with her third cancer diagnosis. The stigma associated with marijuana use and its illegal status has kept her from using it therapeutically, Garcia said.
"At this point, like, we've just got to let her live. We can't continue to be giving her all these treatments and be putting her through all this suffering," Garcia said. "So if that stigma from marijuana was removed, maybe my grandma would be more eager to jump on that, I guess, 'recreational' use."
---
12:27 p.m. CT
Texas' six most-populous counties are already on the Texas Countywide Polling Place list: Harris, Dallas, Tarrant, Bexar, Travis and Collin counties. But Denton County, the state's seventh largest is not.
According the Secretary of State's office, the seven newcomers that qualified for countywide voting this year include: Rockwall County northeast of Dallas, Bastrop County south of Austin, and Harrison County bordering Louisiana.
About two-thirds of Texas counties are not in the countywide polling place program, meaning residents must vote at their assigned precinct polling place.
FIND YOUR NEAREST COUNTY POLLING PLACE
DALLAS | TARRANT | DENTON | COLLIN
South Dallas voter Teia Holmes brought her 2-year-old daughter to cast her ballot at the Martin Luther King Jr. Community Center.
Holmes did not say who she was voting for, but told KERA her top issues were gun rights and the border — two issues Gov. Greg Abbott has pushed to the forefront of his campaign. Abbott has criticized President Joe Biden for his policies at the border, and has directed billions of state dollars to his own Operation Lone Star border initiative.
On guns, Abbott signed permitless carry into law, which allows anyone to carry a holstered firearm in public without a permit, provided they're legally allowed to own it.
Holmes also said she wants candidates from both parties to look out for the well-being of all Texans.
"I think it's important that everyone, even in disenfranchised neighborhoods, that they have access to programs that are truly going to help the community," Holmes said. "Not just in name only, not just in show, but in real life action, not just in November."
---
11 a.m.
While some polling places reported wait times throughout the morning, locations across Dallas County saw few lines as voters pulled up to vote.
Eliza MacDonald, who's lived in Dallas since moving from Atlanta in 2015, voted at Dan D. Rogers Elementary School near her northeast Dallas home. With no line, she spent just a few minutes at the site, and said the experience was seamless.
MacDonald said she was a staunch Beto O'Rourke supporter, having voted for him absentee in 2018 when he unsuccessfully ran for Senate against Ted Cruz. But she said she was also passionate about local Dallas-area elections.
"I think it's important to remember that all local officials effect our actual day to day lives, and they impact the choices that will impact our lives and the lives of those that they love," she said.
---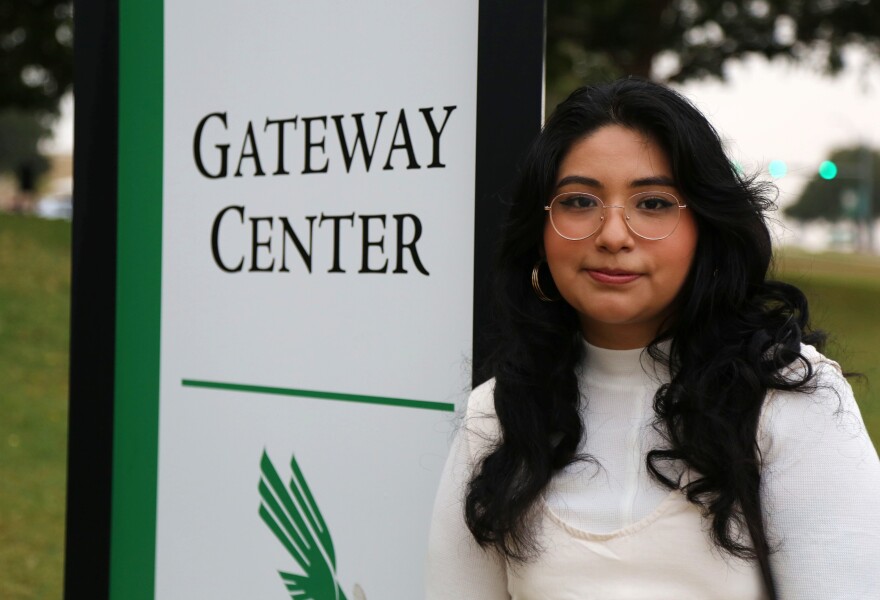 8:54 a.m. CT
It's Election Day and the polls are open in North Texas.
Voters across the region and across the state will decide who will be the next governor, lieutenant governor, and attorney general, along with other statewide races.
Locally, city, county, statewide, legislative and congressional races are on the ballot, along with local tax and bond issues.
Among the top local races is in Tarrant County, where voters will choose a new county judge for the first time in 15 years after Republican Glen Whitley decided not to run for reelection
Democrat Deborah Peoples and Republican Tim O'Hare are both running to replace Whitley. The outgoing county judge has not endorsed either candidate.
Dallas Precinct 2 Commissioner J.J. Koch — the lone Republican on Dallas County Commissioners Court — faces a tough reelection bid from Democrat Andrew Sommerman, an ally of Dallas County Judge Clay Jenkins. Jenkins himself is being challenged by Lauren Davis, a conservative Republican and first-time candidate.
Raquel Ramirez, 25, was the first person in line at her University of North Texas polling place in Denton. She graduated the school in 2020 but stayed in the city, where she works as a bartender and practices printmaking.
Ramirez said her schedule prevented her from voting early, but she didn't want to let Election Day pass without casting her ballot. Her top issue was abortion rights and reproductive health, and she was motivated to vote by the U.S. Supreme Court decision overturning Roe v. Wade.
Her mission, she said, was to make sure she was there first thing in the morning.
"I have been telling most of my friends and people I know to come out to vote," Ramirez said. "Women got their rights taken away, you know? So that's really important to me, obviously, because I'm a woman who cares about her health."
Ramirez, who identifies as a Hispanic woman, said she voted for Democratic gubernatorial candidate Beto O'Rourke because she felt he made an effort to reach out to Latinos in Texas.
Turnout at the polling place was low, which could ultimately reflect overall Texas turnout: Fewer people voted early across the state compared to the record turnout of 2018. Denton saw a turnout rate of about 38%, slightly higher than the statewide rate of 31% but still below 2018 levels.
Still, for Ramirez, that meant the voting process was easy.
"The people in there were super helpful," she said. "I think I came a little bit too early, because none of the machines were ready for me, and kind of just had to stand there and wait. But it was really fast, it was really easy. Once I started doing it, it was only like five minutes."
This story will be updated throughout the day.