COVID-19 Pandemic Gets People Pedaling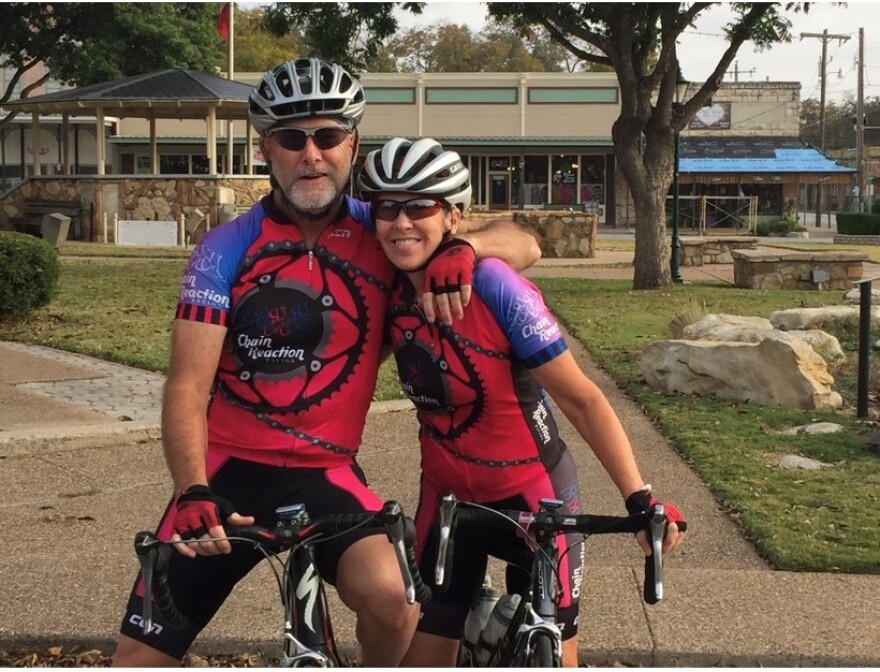 Several times a week, Lisa and Tom Bick hop on their road bikes and cruise the countryside of Ellis County.
The married couple, who lives in Waxahachie, has been biking together for two decades. They've tried racing, weekend bike rallies and charity rides. Their favorite kind of ride? Long distance.
"There's an enjoyment that you just get, especially when you are in the outdoors and you can try to go as fast as you can get or as hard as you can, easy as you want, but you are able to compete against yourself," Lisa said.
The demand for bikes and an interest in biking seem to be growing, according to area bike shop owners and news reports around the country.
Beth Farrell, who owns B&B Bicycles in Cedar Hill, said she's been pretty busy since social distancing became a part of everyday life. Some customers are buying; others are getting their old bikes repaired. Just the other day, a dad bought a bike for himself and one for each of his four kids. Older riders have also dropped by.
"I think that people are home, looking through their garages and, you know, cleaning up and finding their bikes and deciding to get 'em fixed," she said. "And right now, I think everyone's desperate to find something to do that you can still social distance."
Farrell said hybrids — which area cross between a road and mountain bike —have been popular. They typically have thicker tires and straighter handlebars than road bikes.
Not everyone rides outdoors all the time. Tom Bick said he and his wife, Lisa, have become fans of an indoor cycling app called Zwift.
"It gives you the ability to put your bike on an indoor trainer and ride on the computer screen in a virtual world with people from all over the globe and they even have races," he said.
The Bicks often ride with other cycling friends in what they describe as virtual social rides.
"It's just been a Godsend for a lot of people that can't actually get out and ride but they can do it indoors," he said. "It's wonderful from a health aspect. The other thing that it does is it kind of keeps us from going a little bit stir crazy because we're stuck in the house all the time."
For Farrell, seeing families ride together has made her nostalgic.
"It's really heartwarming," Farrell said. "It's kind of a throwback because that's what it used to be like all the time, but now we're seeing mom and dad and families that probably haven't been on bikes in years."
Farrell said she hopes the trend continues, long after the pandemic ends.