Obamacare 101: Dental Care, Infertility Treatment & Hearing Aids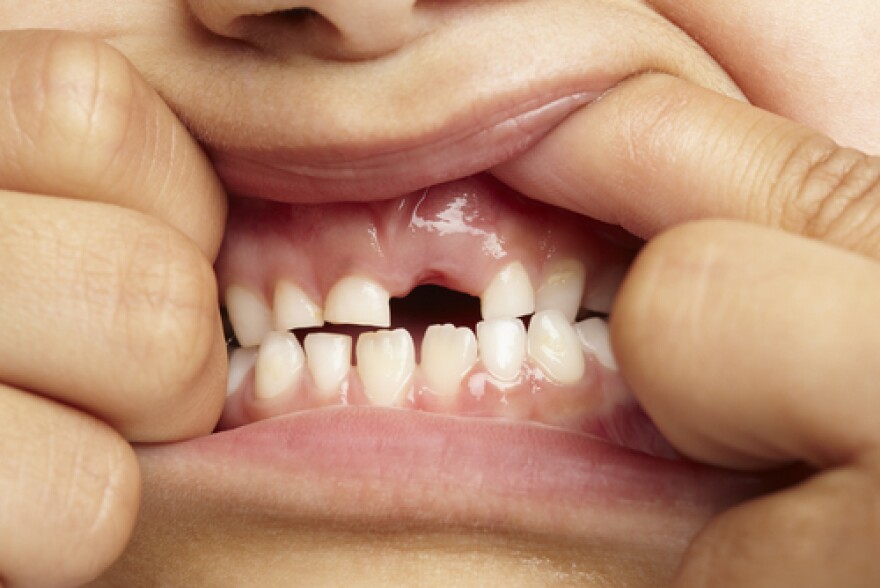 Check-up, check.
Teeth cleaning, forget it.
The Affordable Care Act, or Obamacare, will require health insurance to cover preventative services, like check-ups, that before were excluded. Still, certain medical costs will not be shifted to insurance companies. Here's a sample of health services you can expect to continue paying full price for:
Adult Dental Care – Nearly half of adults in the U.S. don't have dental insurance, and more than one third have delayed or will delay dental care due to financial uncertainty, according to a survey conducted by ORC International. That's not only nasty news for mouths across the country, but also for general health. Research is showing that dental exams can also reveal early signs of health problems elsewhere in the body.[More from KERA News: One More Reason To Watch Your Mouth]Still, dental services are frequently left out of health plan benefits, with 81 percent excluding it. Under the ACA, this won't change for adults. Children, however, will have access to dental check-ups when the ACA kicks in in 2014.
Infertility Treatment – 94 percent of health plans currently don't cover infertility treatments. Considering the average cost of a treatment cycle is more than $12,000 (and multiple cycles are often necessary), lack of coverage limits many Americans without significant savings from growing their families. The ACA does not mandate insurers cover any portion of fertility treatment; however, it does provide better access to maternity coverage.
Hearing Aids – Even though 35 million Americans experience hearing loss, only a third of them get hearing aids. In part, that has to do with cost — the average pair goes for more than $1,000.
[More from NPR: Hearing Aids A Luxury Good For Many Seniors]
Most insurance companies won't pay for the devices — and when they offer some financial assistance, it's skimpy at best. Obamacare will not change that.
Find out what protections the ACA DOES offer here, at HealthCare.gov.