Perry Slams Visit By U.S. Health Secretary Sebelius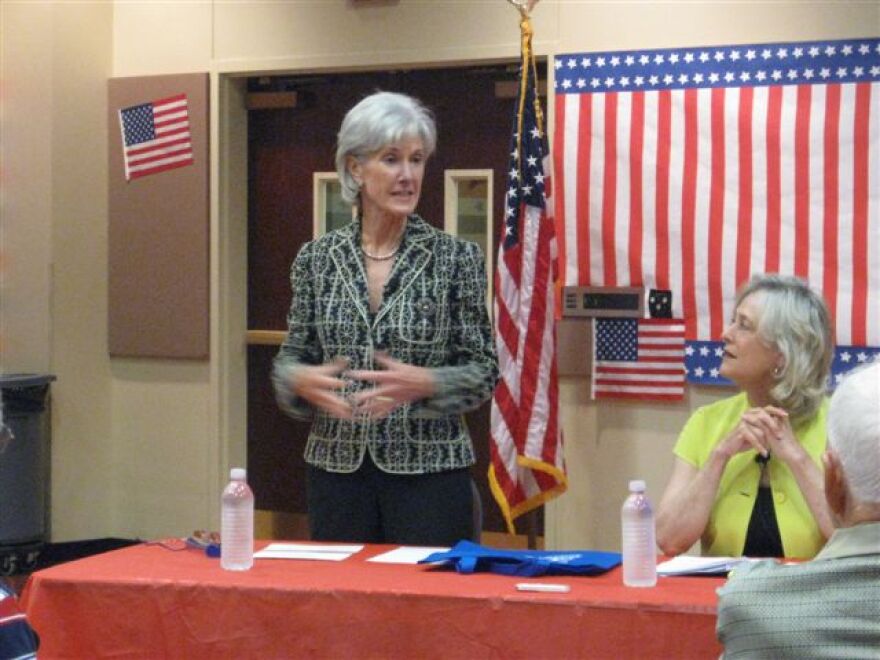 Governor Rick Perry is doing little to welcome U.S. Department of Health and Human Services Secretary Kathleen Sebelius' to Texas.
Sebelius is scheduled to meet today with officials in Austin and San Antonio to talk about how local communities can take advantage of the Affordable Care Act (ACA) program as it rolls out later this year.
In a statement emailed to the media Perry said the program, which he calls Obamacare, is "increasingly convoluted".
"In Texas, we've been fighting Obamacare from the beginning, refusing to expand a broken Medicaid system and declining to set up a state health insurance exchange," Perry said.
The ACA aims to make sure everyone has health insurance. Next year Americans who can afford health insurance are required to buy it. Financial assistance will be available for those who qualify.
Sebelius will meet with Austin Mayor Lee Leffingwell and San Antonio Mayor Julian Castro, who support the law.
Texas has the nation's highest rate of uninsured people.