Update: Dallas Mayor Supports Plan For Aerial Mosquito Spraying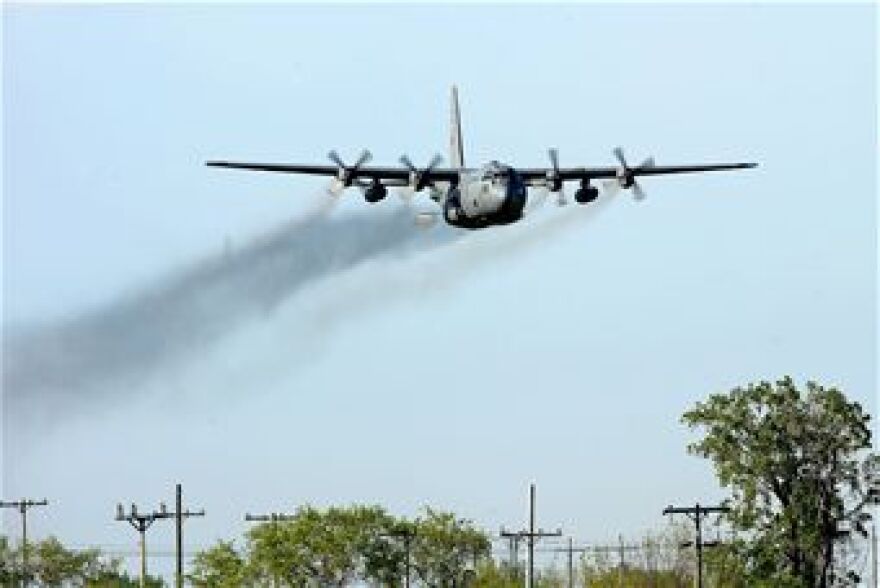 In a statement released Friday evening Dallas Mayor Mike Rawlings said he supports Dallas County's plan for aerial spraying to combat West Nile virus, but Rawlings stopped short of saying the City would authorize the spraying.
"I have been studying this issue diligently and concur with the County's decision," said Rawlings. "I will meet early next week with City, County and State officials as well as industry experts to review specific details and determine the approach going forward to protect our citizens in Dallas."
Dallas County Judge Clay Jenkins said Friday afternoon he's requested five state planes to spray for mosquitoes that carry the virus. He' declared a state of emergency in light of the 181 cases of West Nile so far this summer, and nine deaths.
"This is a matter of extreme concern, and we're going to follow the science and do whatever we need to do to assure the safest outcome for our people," said Jenkins.
Dr. David Lakey, Commissioner of the Department of State Health Services says aerial spraying has proven safe and effective in urban areas. He says the planes could be in place by the end of next week.
Judge Jenkins says North Dallas between I-30 and 635, plus the Park Cities are the targets because that's where most of the West Nile cases are located, but the cities must approve aerial spraying. Judge Jenkins says he is urging them to do so.
Meanwhile, county and city of Dallas trucks will do three consecutive nights of mosquito spraying in north Dallas neighborhoods starting Monday.
This is the worst year in Dallas County for human cases of the mosquito-transmitted illness.