DSO Mourns Sudden Death of Pops Conductor Marvin Hamlisch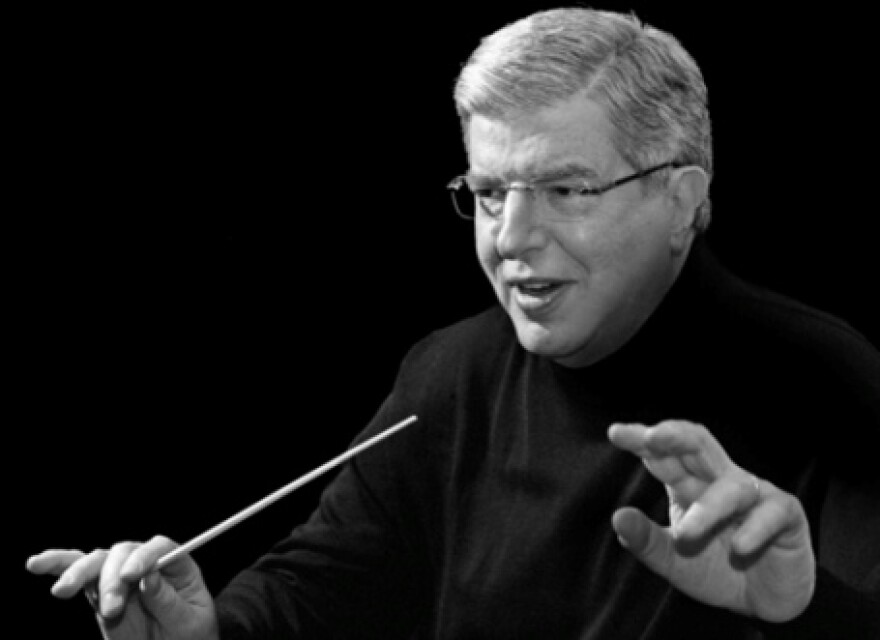 Famed composer and Dallas Symphony Orchestra's Principal Pops Conductor Marvin Hamlisch has died at the age of 68.
The Associate Press reports his death follows a brief illness.
In February 2010, Hamlisch spoke with Think's Krys Boyd just after he assumed his post at the DSO. Listen to the archived interview here.
Below is a full statement from the orchestra:
All of us at the Dallas Symphony Orchestra are shocked and saddened by the new this morning of the passing of Principal Pops Conductor Marvin Hamlisch. Marvin was a consummate musician and composer who in many ways revolutionized theater music, film scoring and popular song. Marvin brought unrivaled professionalism and skill to his musical leadership with the Dallas Symphony Orchestra Pops series. His natural grace at the piano, his humor and his elegant style in many genres of music delighted and charmed audiences, and impressed his fellow musicians the world over. Everyone at the Dallas Symphony Orchestra sends our deepest condolences to Marvin's family, friends and professional colleagues. Marvin Hamlisch was a true American original who will be deeply missed. MORE INFORMATION: Marvin Hamlsich was beginning his third season as Principal Pops Conductor of the Dallas Symphony Orchestra. Marvin Hamlisch was a special guest artist as part of the DSO's grand opening concerts at the opening of the Morton H. Meyerson Symphony Center in September, 1989. Marvin composed and premiered a work, Anatomy of Peace, for the grand opening of the Meyerson, with the DSO, Dallas Symphony Chorus, and boy soloist. Marvin Hamlsich has been a frequent guest artist and guest conductor with the Dallas Symphony Orchestra for many years, including several Gala performances and many DSO Pops performances. Marvin Hamlsich was scheduled to conduct three performances on the DSO Pops Series in the upcoming 2012-2013 season. At this time, these performances will go on as planned, with guest conductors to be announced later: HAMLISCH CELEBRATES SINATRA OCTOBER 26-27 Marvin Hamlisch pays tribute to Frank Sinatra with sensational vocalist Steve Lippia and the DSO! Relive the smooth vocals and classic swing that make Sinatra an American icon. Hear the unforgettable hits Strangers in the Night and My Way in performances that add luster to Sinatra's legendary career! QUEBE SISTERS BAND WITH MARVIN HAMLISCH MARCH 29-30 Marvin Hamlisch and the DSO celebrate Texas with the fabulous Quebe Sisters Band, whose refreshing blend of three-part harmony, vintage country and cowboy-style fiddling will have you boot-scootin down the aisles. Western-themed popular classics add American hits that are fun for the entire family! MARVIN HAMLISCH & WICKED DIVAS MAY 31-JUNE 2 Principal Pops Conductor Marvin Hamlisch brings the best of Broadway to the DSO with diva showstoppers highlighted by selections from the Tony Award-winning musical Wicked. Featuring Elphaba and Glinda from the Broadway production, this sensational showcase also includes favorites from Gypsy, Ragtime, Titanic and more.