Emergency Unemployment Benefits Expire Tomorrow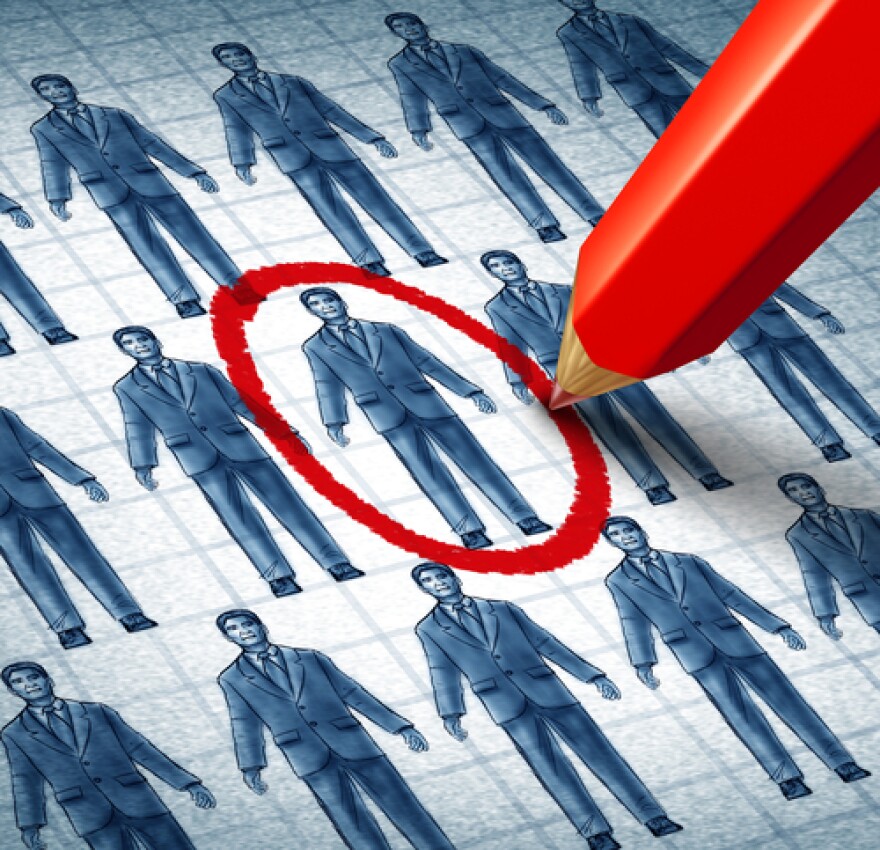 Five stories that have North Texas talking: 1.3 million Americans expected to lose emergency unemployment benefits tomorrow, the Rangers will introduce a new player, Texas women made an impact in country music this year, and more.
Emergency unemployment benefits are set to expire tomorrow, affecting an estimated 1.3 million people in the United States. In the state of Texas, individuals normally get about 46 weeks of emergency unemployment benefits. After tomorrow, this will shrink down to 26 weeks.
Congress offered the extended unemployment benefits during the Great Recession, and has postponed their expiration several times. When they negotiated a budget deal earlier this month, the emergency benefits were noticeably absent.
The Washington Post breaks down where the unemployed are losing aid in this interactive map. According to the map, it'll affect a higher portion of unemployed Texans living in the Panhandle region.
For the most part, medical researchers believed that testing for chronic traumatic encephalophathy (CTE), a degenerative brain disease found in dozens of former NFL players like former Cowboy Tony Dorsett, could only be found posthumously. But The New York Times reports UCLA has developed a test to diagnose CTE in living people. The test is done by injecting a compound that clings to proteins in the brain, which would later appear in a PET scan. The experimental test may take years to gain approval, but even now, there's some skepticism. Concussion research was a hot medical topic in 2013. Researchers looked into high-performance brain training, and the state of Texas limited full-contact in school football practices.
The Texas Rangers will introduce new outfielder Shin-Soo Choo today in a press conference at the Rangers Ballpark in Arlington. ESPN reports that Choo's contract is worth more than $130 million over seven years and contains limited no-trade language. Choo will be coming from the Cincinnati Reds.​
Big city music critics loved the women country musicians in 2013, but that didn't necessarily equate to strong sales. In fact, New YorkMagazine music critic Jody Rosen tells NPR's Neda Ulaby that women typically don't do well on country radio, aside from the big names like Carrie Underwood or Taylor Swift. Despite that, critics recognized the musicality of several female Texas musicians: Kacey Musgrave of Austin; Miranda Lambert of Longview; Caitlin Rose of Dallas and The Courtyard Hounds, made up of Martie Maguire and Emily Robison of the Dixie Chicks. The Hounds played "Amelita" this year in the studios of our sister station, KXT 91.7 - check it out.
http://youtu.be/ETQrHOdHjlg

The Christmas musicals and ballets are coming to a close, but there are still plenty of family-friendly arts to close out 2013. For the first time, the Lone Star Circus is pairing up with the Dallas Children's Theatre for "Charivari," a spectacular show filled with acrobats, aerialists, jugglers and dogs. The show opens tonight and will run through the new year. Get your tickets here and take a look at some scenes from last year's show:
http://youtu.be/8jei4dIbP9Y