A Democrat Takes Back A Tarrant County State Senate Seat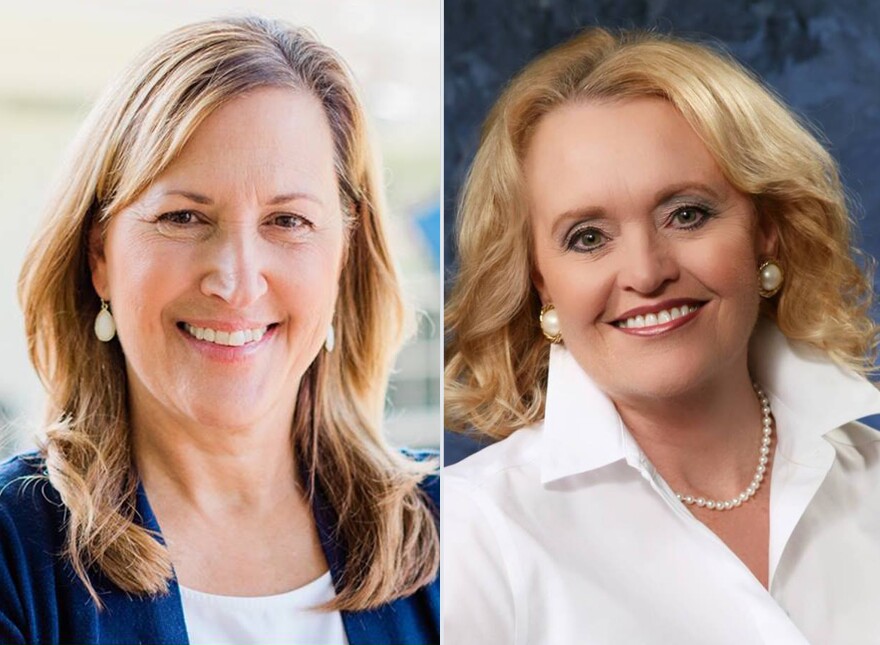 In reliably red Tarrant County, a Democrat took back a swing state Senate district. It was a tight race between incumbent Republican Konni Burton and challenger Beverly Powell.
At the Tarrant County Democratic watch party in downtown Fort Worth, it was all cheers for local Democrats like Beverly Powell. The 67-year-old real estate developer and former Burleson school board member narrowly won Senate District 10 over Republican Konni Burton, and reclaimed a seat once held by prominent Democrat Wendy Davis.
Powell said she can't wait to get to work in Austin.
"But right now, I'm going to be spending time with the voters and with our citizens of SD10 to make sure that I understand the needs of our educators, understand the needs of our families, and we're going to open up our door and be listening for the next couple of months," Powell said.
Powell has said her top priority is putting more money in public schools and relieving homeowners from skyrocketing property taxes.
Across town, at the Fort Worth Stockyards, Senator Konni Burton said in her concession speech that it seemed it was time for Senate District 10, which has historically been a swing district, to swing back to Democratic control. She told a crowd of her supporters that it may have been a loss for her, but the Republican momentum will continue on.
"I hope I didn't let you down because you did not let me down," Burton said. "You guys are awesome."
During her time in the Texas Senate, the 55-year-old Tea Party activist, advocated for school vouchers, which allocate public funding toward private schools. Burton's political consultant, Luke Nathan Macias, said she'll be remembered as a true conservative.
"I think she'll always be recognized as somebody who did exactly what she said she was going to do and advocated for the taxpayer instead of the special interests in Austin, who are trying to get something that benefits them and not the citizens back home," Macias said.
Burton hopes Republicans like her can convince Powell to consider limited government and free-market principles when she becomes state senator.