Plano Voters Will Decide In May Whether To Save 155-Year-Old Collinwood House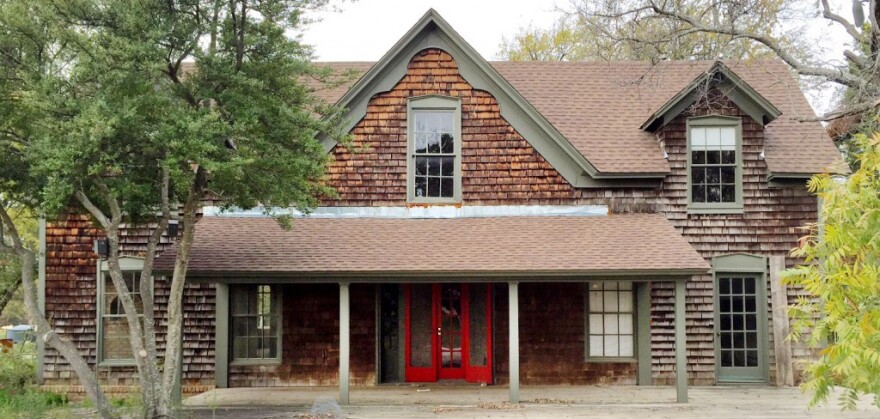 After years of back-and-forth, the Plano City Council has decided to put the fate of one of the city's oldest houses in the hands of the voters. In May, the future of the 155-year-old Collinwood House will be sealed in a $3.5 million bond election.
Plano City Manager Bruce Glasscock said the residents should be the ones to choose what happens to the house.
"It became apparent that this was an important issue for some in the community," Glasscock said. "We determined that putting the restoration of the Collinwood House on a bond vote in May 2017 was the most logical way to approach that, and that would also allow the citizens to make a determination as to whether or not they wanted public funds to be used on the restorations."
Over the past two years, the City Council, along with the parks department, residents and preservation groups have tried to figure out what to do with the house: demolish it and move forward with plans for a park, move it off-site, or keep and restore it.
Glasscock said the city received two proposals from outside groups to renovate the Collinwood House, but the city rejected them because of disagreements over cost.
In April, the council gave private groups until August to raise $1.5 million in restoration costs. The city says that didn't happen – but that it did receive more than 1,000 signatures in a petition to save the house. So until the May election, the city will spend $306,500 on the house to add fencing and alarms.
Candace Fountoulakis is a Plano resident and preservation activist. She said she's pleased the city is thinking outside the box. She believes residents will vote to save the Collinwood House.
"If we do a good job educating them on what it is they're being asked to vote on and fund – and I believe that there are a lot of opportunities now that the council has given us this time frame to make sure that they understand what it is, to restore and reuse it so that they have a chance to show their grandkids, and their grandkids show their grandkids, and have this house preserved right where it was built and survive another couple hundred years," Fountoulakis said.
The restored house would serve as a meeting space. Glasscock said the city staff would determine after the election whether to move the house to a different location, or to leave it on the grounds of the city's planned Windhaven Meadows Park.
If the bond fails, the city will demolish the house and salvage historical artifacts.