New Law Pulls Plug On Tanning Beds For Kids Under 18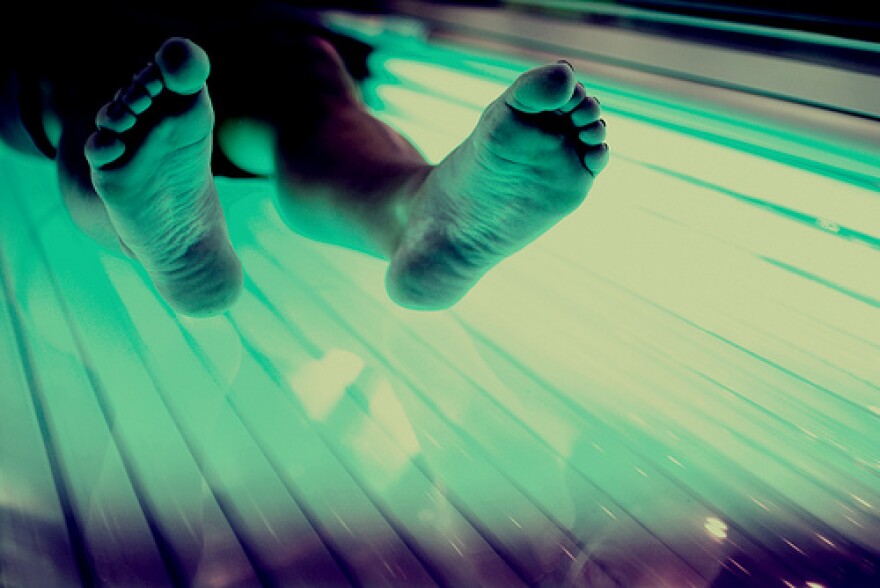 A new Texas law banning anyone under 18 from using UV tanning beds went into effect Sept. 1. State lawmakers toughened the age restrictions in the interest of public health.
Before Sunday, teen tanners between 16½ and 18, could tan with parental consent. Not anymore. You have to be 18.
"On no way. My goodness. Is that real? Wait like tanning beds or like spray tans, too?" Brownlee Fielder and Mae Amanda Burrell exclaimed.
They are 18 year old SMU freshmen. They've squeaked past the new age limit, but they have friends who are affected by the new restrictions. Fielder says she doesn't do the tanning beds, anyway.
"My Mom won't let me do them," Fielder said. "I've heard they're really bad for your skin. I heard there's the speculation of cancer."
Dr. Jeffrey Gershenwald at MD Anderson Cancer Center in Houston says it's more than speculation. He says there's plenty of research linking exposure to UV or ultraviolet light and melanoma, the deadliest form of skin cancer.
"We know that the use of tanning bed during adolescence and early adulthood really increases the early onset of melanoma," Dr. Gershenwald said. "In fact, starting indoor tanning before the age of 18 increases melanoma risk by 85 percent. Here in Texas melanoma if 4th overall. About 4,000 individuals are expected to develop invasive melanoma this year alone."
The American Suntanning Association says the new law could force businesses to close and actually lead to unsupervised tanning and sunburns.
At Tan Me, across from the SMU campus, owner Dan O'Laughlin doesn't think the new law will hurt his business.
"We cater more to the SMU student and they're 18 typically and over," O'Laughlin said after settling a customer into a spray-tan booth. "Possibly some of the younger ones, but a shift has gone from UV to spray tanning with the younger. So, I really don't see much of an impact."
And O'Laughlin says spray tans are still okay for the under 18 crowd: no UV rays associated with that form of tanning.