How Hospitals In Dallas-Fort Worth Are Getting Ready For A COVID-19 Surge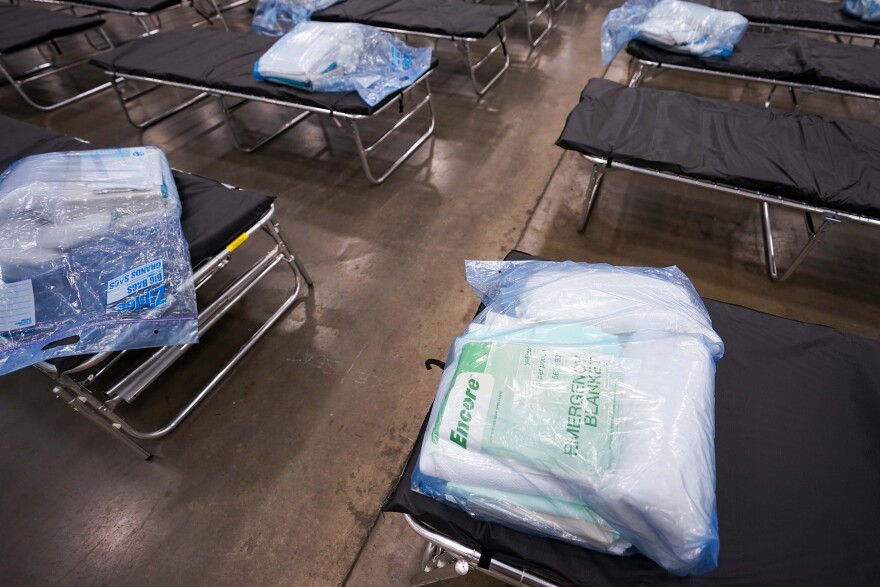 COVID-19 cases across North Texas are on the rise, and hospitals are shifting gears to be ready. What does that look like, and will it be enough?
One immediate goal of slowing the spread of COVID-19 is to prevent overcrowding of hospitals. That's why Dallas is preparing a pop-up facility at the Kay Bailey Hutchison Dallas Convention Center in downtown.
There may be a bigger worry.
"The thing that concerns me the most is workforce," says Stephen Love. He's been the President and CEO of the DFW Hospital Council for 13 years. His members include 90 North Texas hospitals.
"You can have all the available beds you want, but you've got to staff those beds," Love says. "We feel like we're prepared for the worst and hope for the best. It's going be real close.
"But if a lot of the things we put in place — like stay-at-home — can flatten that curve enough, we can at least push it out enough over a longer period of time."
Love believes there'll be enough qualified workers like those with special training needed to operate ventilators. Hospitals have even asked retirees to come back.
"It's going to be close. But we hope we've all done enough that we can certainly handle the surge," he said.
Dallas County Judge Clay Jenkins has been doing what he can to protect those medical workers. He's trying to increase needed supplies like personal protective equipment, or PPEs.
"We will pay you. We're not asking you to do this for free," Jenkins said. "Anyone that can make PPEs — if you have a shirt manufacturing facility, whatever — if you're currently not on because you manufacture clothing, you can turn back on if you manufacture PPEs."
And Stephen Love says because Dallas took precautions like closing restaurants and allowing take-out-only up to three weeks before New York did, the North Texas infection rate may be lower.