Revisit The Year's Exciting Health, Science And Tech Breakthroughs In Texas
This year was full of breakthroughs in health, science and technology. Telemedicine made its mark in Dallas, "baby boxes" became a thing, and researchers got one step closer to understanding what causes blurry vision for astronauts.
Revisit three of our favorite Breakthroughs stories from the year below.
1. New moms in Texas started putting their babies in cardboard boxes.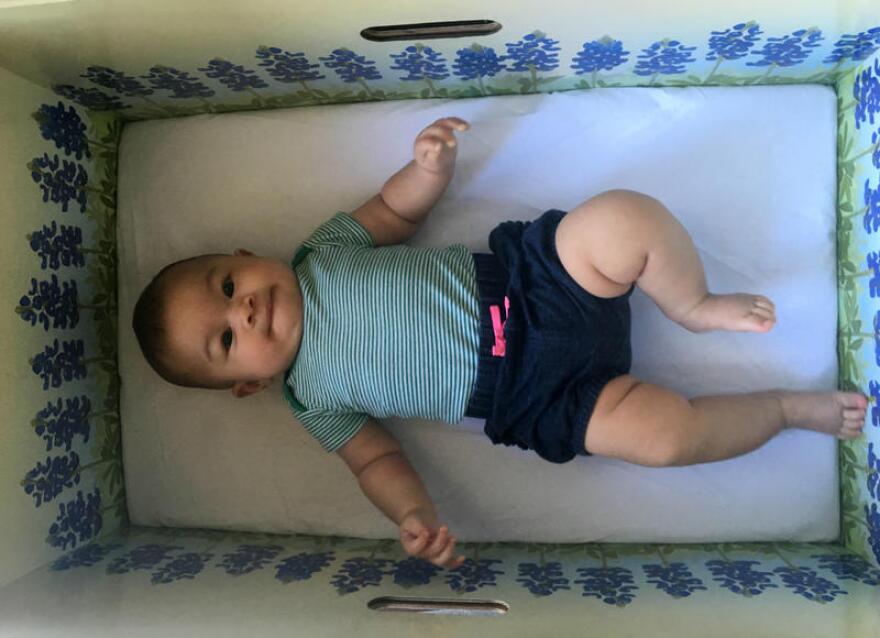 It sounds like a joke, but "baby boxes" are really a thing. It's part of a larger initiative to lower the infant mortality rate.
A little background: In 2015, more than 3,500 babies died unexpectedly. One of the most common ways babies die is by accidental suffocation — being smothered by sleeping too close to parents, pillows, soft toys or blankets. The idea behind the boxes is to remove all those objects and promote safe sleep — cheaply — for all moms.
So far, more than a million "baby boxes" have been distributed across the world – and one company headed by a Texan wants to hand out 400,000 boxes this year in Texas, mostly through hospitals.
2. Telemedicine in Texas kept kids and families together after Hurricane Harvey.
After Hurricane Harvey hit Texas there was a major scramble to treat victims at shelters in Dallas. The key was finding a way to treat kids without causing more trauma.
Nurse Laura Link helped care for kids at shelters in Baton Rouge after Hurricane Katrina and in Dallas after Hurricane Gustav in 2008. Both times, the challenge was the same: deciding whether to send a sick kid to the emergency room.
"These children have already been displaced, they're scared to death and we're going to pick them up out of a place that's becoming familiar and plop them into a busy ER?"
One way to avoid that trip to the ER is with a virtual doctor's visit, or "telemedicine."
3. Texas researchers used spinal taps to help understand what's behind astronauts' vision change.
For years, Dr. Benjamin Levine has been on a mission to find out what causes astronauts vision to change. The leading theory was that microgravity raises pressure in the head and reshapes the eyeballs, which could be problematic for long-term space travel to places like Mars.
To test the pressure theory, Levine decided to stick needles inside people's brains.
Really, he found eight healthy cancer survivors who already had ports in their heads, once used to deliver chemotherapy. Those ports would allow him to directly measure their intracranial pressure.
Then, he convinced them to get on a plane, for a sort of extreme roller coaster ride to simulate the zero gravity found on the International Space Station.
Turns out, Levine says, space flight doesn't cause pressure to be much higher than it is when you or I are standing up.