Another Good Year For Health Savings Accounts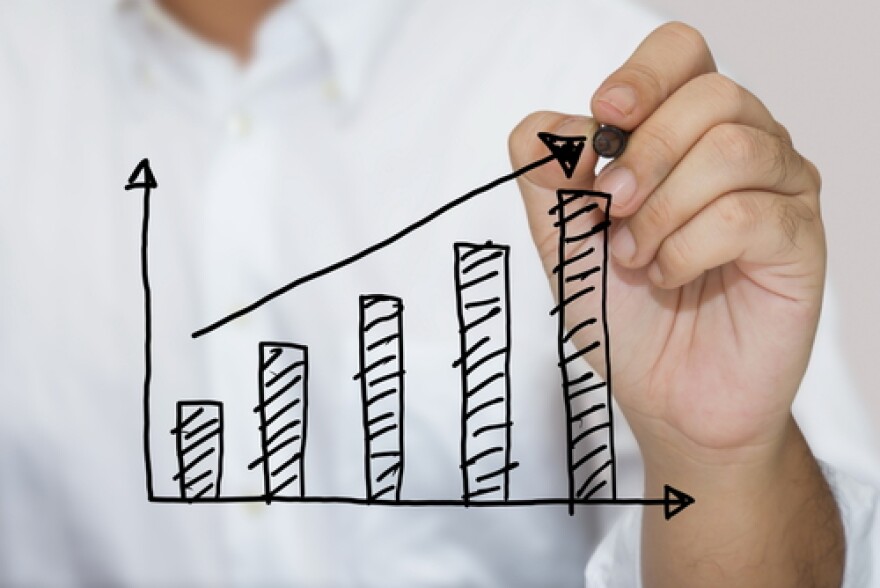 Since health savings accounts (HSAs) were authorized by congress ten years ago, they've been a hit with both employers and employees. The accounts, which are always paired with a high-deductible health plan, allow consumers to put away money for medical expenses without paying income tax on their savings.
A new report released by the health insurance lobby group America's Health Insurance Plans says growth has been particularly strong as employers embrace high-deductible health plans that include HSAs. The states with the highest enrollment are Illinois (903,000 enrollees), Texas (889,365 enrollees), California (808,019 enrollees), Ohio (686,616 enrollees),and Michigan (577,208 enrollees).
Even as they grow in popularity, HSAs have their limitations. As Michelle Andrews of Kaiser Health News reports, in order to get the tax advantages of a health savings account, the health plan it's linked to has to meet certain criteria.
In 2013, for instance, an HSA-qualified plan has to have a deductible of at least $1,250 for single coverage and $2,500 for family coverage, and the maximum out-of-pocket limits can be no higher than $6,250 and $12,500, respectively, for single and family coverage.
Another limitation Andrews points out has to do with paying for adult children's health care. Even though the Affordable Care Act allows parents to keep kids on their policies until the age of 26, parents cannot use funds from their HSA to pay for the child's care until after age 24.
So before you choose to jump on the HSA bandwagon, make sure to review your options.