Head Start Families 'Try To Find That Balance' As Centers Close Indefinitely
Kim Jermany is a full-time doctoral student and works as a part-time teaching assistant. She also has two kids, a five and 11-year-old. Now that all of them are under one roof 24-7, it's been a juggling act.
"It's just trying to find that balance now," Jermany, who takes classes online at Capella University and also teaches virtually, said. "Because with my older son, who's 11, they actually are doing Google classroom, so I'm having to help him with his work, still teach my students, still do my own homework, as well as teach my [younger] son that's in the Head Start program."
The Jermanys are among the 2,800 families served by Head Start of Greater Dallas. Like many education agencies, it's had to close its more than 40 centers in North Texas to help curb the spread of the coronavirus.
To reduce the spread of the coronavirus (COVID-19) and to align with the direction of our community's education agencies, all Head Start of Greater Dallas (HSGD) locations will close indefinitely. For updates, please check our website at https://t.co/W0WSp5dtrk. pic.twitter.com/m1885SRQGC

— Head Start of Dallas (@HeadStartDallas) March 17, 2020
Most of the families enrolled in Head Start are at or below the federal poverty guidelines. The agency offers child care, social services and meals for kids five and under. It also provides curriculum-based education to prepare children for kindergarten, and education on nutrition and financial literacy for parents.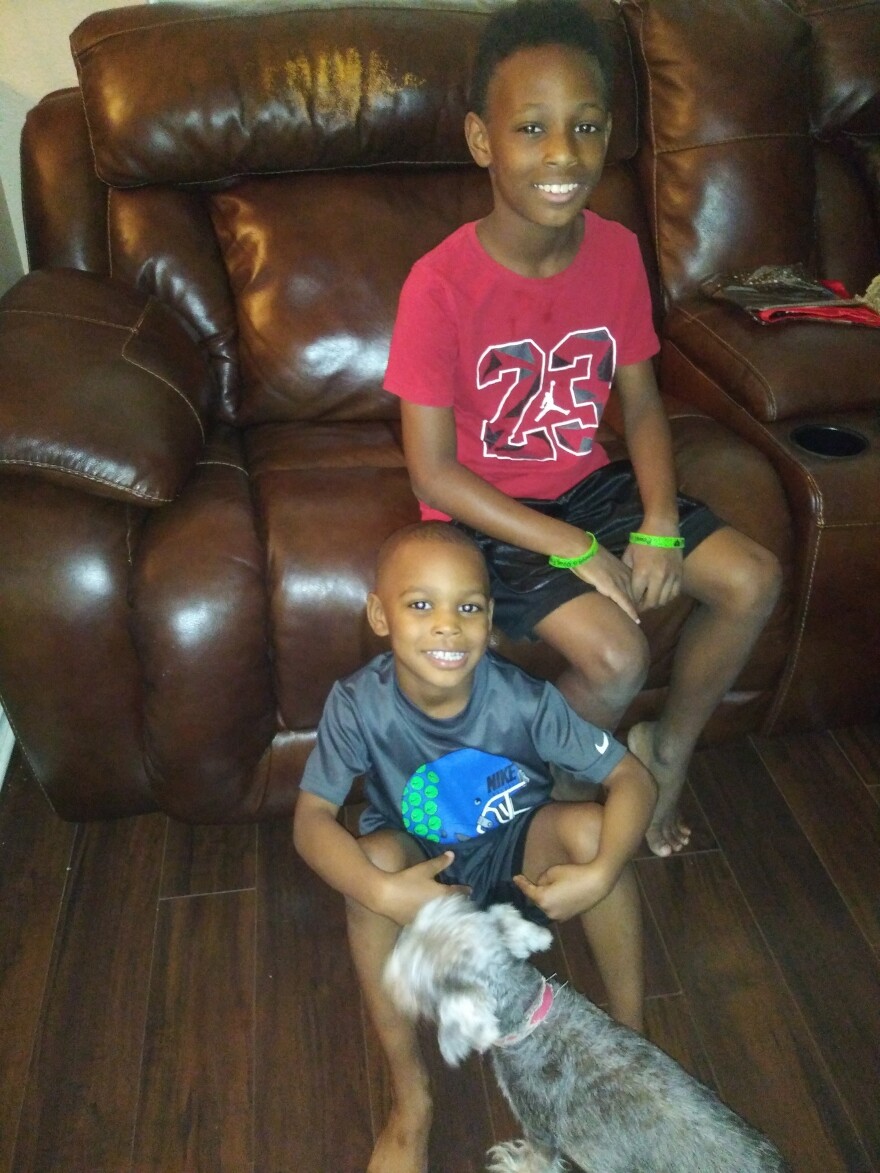 That's why this indefinite closure is worrisome for parents like Jermany.
"I just hope that this pandemic will soon pass because the children are the ones that are really affected by it," Jermany said. "I just would love to see these challenges go away so children can get back in school and start learning with the teachers."
Dione Banks, director of community development for Head Start of Greater Dallas, said she and her staff are directing parents to their local school districts to find out where meals are being served while Head Start is closed. The agency is also directing parents to resources on distance learning, and posted updates on social media, including information in Spanish.
"We do know that the impact is great on the community right now," Banks said. "We are currently assessing our operations on how to assist in specific areas for our families and provide them with additional resources."
Banks said parents who have concerns can email the agency at info@hsgd.org.