KERA's One Crisis Away project focuses on North Texans living on the financial edge.
The Compulsion To Spend Money And Keep Up With The Joneses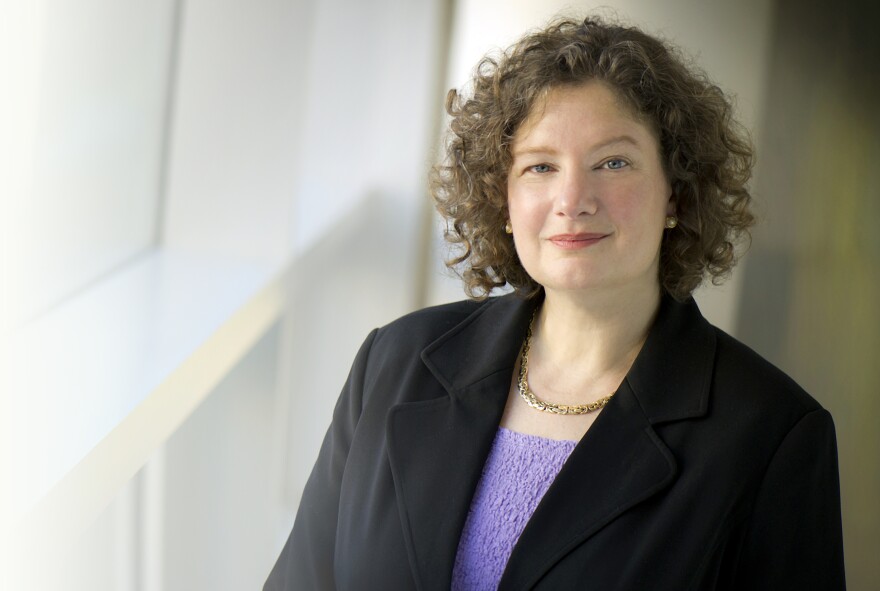 When your neighbor buys a new car, your brother closes on a five-bedroom house and your boss brags about his trip to the Greek islands, it's hard not to compare your life to theirs.
As part of our series One Crisis Away, which spotlights North Texans on the economic edge, here's a look at our compulsion to keep up.
On payday, some people take care of their bills and put the rest in savings. Others pay for necessities, then splurge on dinner out. But there are some people who get their check, then check to see what their neighbors are doing.
"We're very involved with and very passionate about comparing ourselves to others," says Rachel Croson, dean of the College of Business at the University of Texas at Arlington.
She says the compulsion to "keep up with the Joneses" is strong here in the Lone Star state -- and everywhere else.
"Certainly there is a focus on money and consumption in Texas," she says. "But I should say that focus on money is, I don't want to say universal, but is quite robust."
Trying to outdo, or at least keep pace with, the people around you, isn't a new phenomenon. But research shows new technology, like Facebook, makes it worse.
"When you're talking about these social medias, people are much more likely to post positive things than negative things," Croson says. "I think people following others on Facebook can get an inaccurate message, inaccurate vision of what those other folks are doing."
Croson says that means a co-worker might post photos of an exotic vacation she just took, but skim over the fact that she put the whole trip on her credit card.
Not surprisingly, adults in their 20s are most likely to socially compare. And research shows the lower you are on the totem pole at work, the more likely you are to want to keep up.
"There is this kind of belief that these trappings of wealth, big houses, big cars, kinds of things, are also a signal of your quality," Croson says. "And so then you end up in this position where you have to have them in order to signal that you are a hard worker, a good employee, whatever it happens to be."
And if you really believe that, and start spending money you don't have, Croson says that can spell trouble.
"Anytime you live above your means for a long period of time, you're going to go into debt. I mean, there's no other way to pay for those things," she says.
Some advice for those who tend to compare?
If you're a Kindergarten teacher who hangs with a pack of venture capitalists, Croson says you might want to branch out.
Make friends from all walks of life, she says.
"Meet people who are in industries or in jobs where they earn more and earn less and in jobs that are different from you," she says. "That will give you a much more balanced perspective on the kind of consumption you can and should be doing."