KERA's One Crisis Away project focuses on North Texans living on the financial edge.
Without Credit, Folks Turn To High Interest Loans; A Nonprofit Is Buying Them Back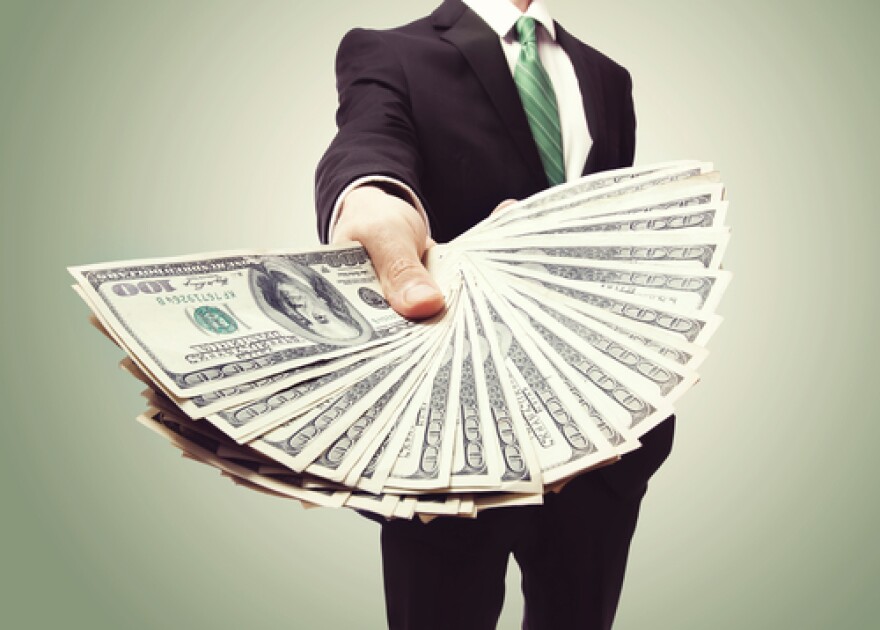 Recent FDIC numbers show statewide, fewer people are what's known as "underbanked." Translation: not being able to access mainstream credit. In North Texas, however, those numbers continue to rise.
One nonprofit is working to turn that tide—one low interest loan at a time.
When 43-year-old Silvia Perez took out a $1,500 loan against her car title, she had one goal; take care of her soon-to-be-born grandson.
"Bassinet, Pampers, small clothes, you know, whatever the baby was lacking at the time," she says.
Perez doesn't have a credit card, and was short on cash, so a 30-day auto title loan seemed like the only option. The interest rate, or APR, was 315 percent. Perez didn't realize what that meant, and figured she'd be able to pay off the loan fairly quickly.
"I was like, yeah, I'm going to get out of this," she says. "And then I was like, no I'm not going to get out of this."
Falling Behind
When the 30 days were up and it was time to repay the loan, Perez didn't have the money. So she rolled it over, paying $387 to extend it for another month. She'd done that three times before a North Texas nonprofit came to the rescue. Louise Bland runs the mini loan program at the Society of St. Vincent de Paul.
"So she had paid nearly $1,200 in fees and interest, says Bland. "But she still owed them the $1,500 that she borrowed."
Perez applied for a mini loan and was approved. Here's how it worked. The catholic charity paid off her title loan and gave her a new one: 12 monthly payments of $183 at an interest rate of 3 percent.
Low Interest Mini Loans
In about 18 months, 63 of these small loans have been issued. And Louise Bland says the on-time pay rate is 87 percent.
"Eighty-five percent of our participants, if it wasn't for this loan program, they wouldn't qualify for even a checking account, so they certainly wouldn't get a loan, so they have to go to these predatory lenders," says Bland. "So without a doubt there needs to be more alternatives, it's just a given."
A third of North Texans are currently underbanked, which means they're using services like auto title and payday lenders or paying fees to cash paychecks.
Jacqulyn Priestly is outreach director for the nonprofit arm of Mastercard. She says being underbanked will cost you.
"The average financially underserved family spends nearly 10 percent of their income on fees and interest to access their money," says Priestly. "And that's the same amount of money that the average household spends on groceries."
Toppling The Budget
Which, she says, is a blow to any budget. For low income families, it can be devastating.
"It's costing the folks with the very least, the most to access their money."
Priestly says less expensive options include prepaid cards that allow low income folks to build a payment history and save. They're offered through networks like Mastercard and VISA.
High interest loans, and the fees that come with them though, will continue to be reality for many on the financial edge.
Not for Silvia Perez.
"There's a first time for everything. And it's a first and last. No, I'd never do that again. That error. I'd just figure it out one way or another," she says.
Perez may not have many options. Even so, she says, a car title loan is no longer one of them.